Gluten-free raisin bread (bake without oven)
To be kept informed of including new gluten-free recipes:
subscribe to the newsletter.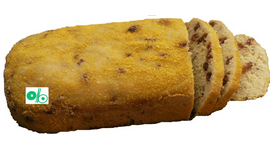 basic recipe:
gluten-free raisin bread
on the
stove.
Based on a
Poffert
(cauldron cake, Jan in the pocket or brother) cooked in a poffertpan.
If you have a
stainless steel baking pan
used:
Sprinkle little gluten flour,
corn meal
or
bread crumbs
in the form.
Excess flour and shake out can be used in the batter.
Another possibility:
Use at the bottom of the mold Baking & Cookie Sheets.
The sides do not need to be covered for you since coming easily to create the bread loose with Spatula.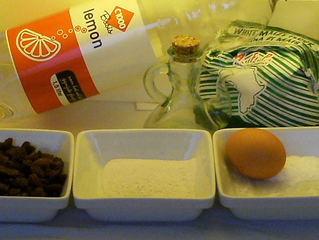 350g fine white
(Biological)
cornmeal
150 grams of yellow corn flour
17 grams of
psyllium
, or 10 grams (
organic) guar gum
6 grams
Baking soda
175g raisins and / or currants
First flour mix well.
Then add:
7-Up (760 ml) (or sparkling water with 1 teaspoon of
vitamin C powder
)
Egg (1 whole)
Oil (15 ml)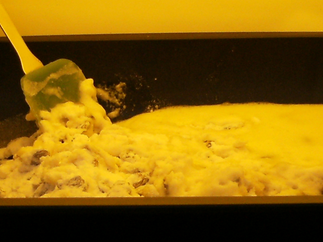 Mix until a smooth batter (like cottage cheese or slightly thicker)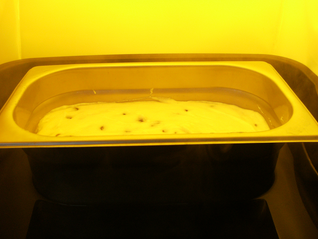 (Greased) baking up 3/4 filling and smoothing.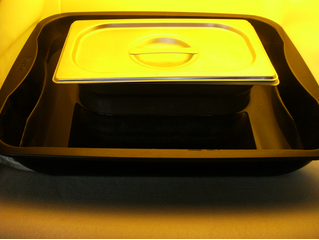 Lid on or
baking paper
wrapping.
Pour the (hot) water into the bowl until it just can not drink in the form.
Place it in a pan or baking dish with a lid. (Not shown in the picture)
1 hour and 15 minutes to one and a half hours, keeping just to the boil with the lid on.
Loosen the edges and pour out the form.
Bon Appetit!
All supplies can be found
here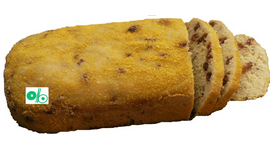 Comments and your own recipes are welcome.
Recipe and pictures created by Ellie Hendriks
May be taken by indicating:
gluten-free recipes
www.ordersnoborders.com